in depth
25-Mar-2012
Fear is Your Friend
Senses of the Soul - II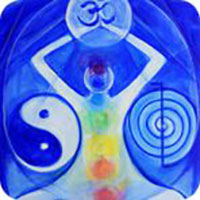 Everyone wants to be comfortable, safe and happy. Yet many people spend time struggling with worry and anxiety over uncertainty. These emotions are all forms of fear, which create stress. Yoga offers many tools to calm the body, mind and emotions. Another way to go beyond merely managing stress is by sitting down and talking to your fears.
As uncomfortable as tense muscles and churning thoughts can be, they are not the problem. Anxiety is a wise friend, bringing your attention to a problem. Ignoring anxiety—or trying to merely cope with it—keeps you from seeing what has disturbed your well-being. Whether that is immediate physical danger, the memory of a past trauma, or the anticipation of future harm, fear gives you access to the wisdom and inner-guidance needed to bring you to peace.
Ready to spend some quality time in the counsel of this wise friend Anxiety? The next time you feel anxious:
Sit still and breathe deeply.
Let all bothersome worries and concerns come forth. Calmly feel it all.
Ask the feelings about the exact nature of the threat you are experiencing. Ask again until it is specific and clear.
Ask your inner wisdom how it will resolve this issue for you. Listen deeply.
Follow through with any actions that will help resolve your fears (forgiveness, talking or writing out your concerns, etc.)
This simple process of working with your fears usually brings immediate relief, just by paying attention to the sensations. You may discover stress-releasing truths such as, "I see that actually everything is just fine right now." You may come to understand that your fear is leftover from an old incident or merely a habitual "knee-jerk" response to stress. You may also sense some action you need to take to handle a threat and create your safety.
Permanent peace requires that you continue to be present to any anxious discomfort, which always brings updated information on whatever you need to know or do to feel safe. Use this soul-sensing meditation as a regular practice to stay in touch with your emotions, and let the wisdom guide you daily.
Human life will always bring challenge and change. Consciously use your natural fear response as a message to come back to experience a deep peace called Soul. Listening and responding to your fear will help you resolve much of the small stuff. From the vast perspective of Soul, it's all small stuff!

Kriya to Release Fear of the Future (248 KB)
GuruMeher Singh Khalsa
Yogic Trainer and Life Coach
www.sensesofthesoul.com
Recommended: Healing Through the Dark Emotions – The Wisdom of Grief, Fear and Despair by Miriam Greenspan
Navigate Your Day with Grit & Grace
Get a Free Yogi Lifestyle e-Mint, Plus a Twice-Monthly Musing Delivered to Your Inbox