Books and Stuff

Please note that if you are ordering both Digital and Hardcover items, you will need to place separate orders, as the digital files are processed and delivered through an offsite entity. Hardcover books will be shipped by me to you and all copies will be signed. Thank you for understanding. Please contact me if you have any difficulties. I want you to be happy with your purchases!
---
Digital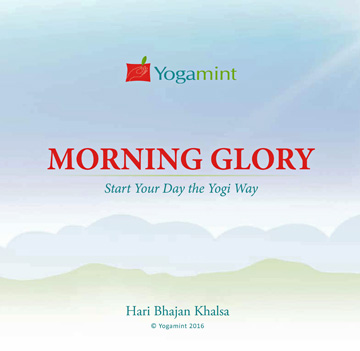 Morning Glory
Start Your Day the Yogi Way
by Hari Bhajan Khalsa
Published 2016
Nurture your body, mind, and soul so that your spirit can carry you through your day with victory and grace. These 11 enhanced yoga "mints" are precious tools that will help you rise and shine brightly, opening the door to a glorious day–each and every day! Download a free sample "mint" on the
FREEBIES
page to get a glimpse of what's inside.
$11.00
Add to Cart
---
Hardcover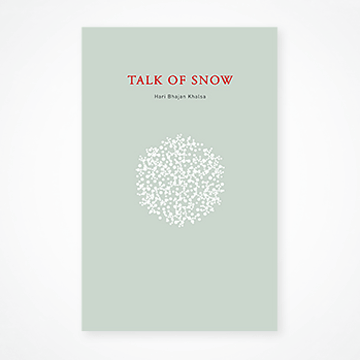 Talk of Snow
by Hari Bhajan Khalsa
Published 2015
Poems about place, about how nature and environments shape thoughts, feelings, and who we are in the world. "Hari Bhajan Khalsa is not afraid of facing this vast territory of untouched snow, of wise vulnerability. This is a book of memory and sheer presence; a book of nakedness. Her language is descriptive and evocative, serene and surprisingly wild." ~Mariano Zaro
$22.00
Add to Cart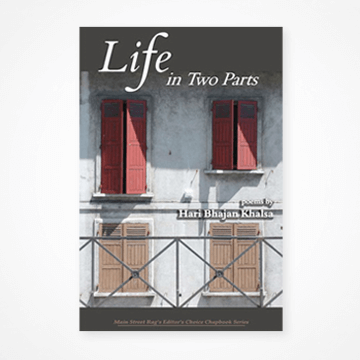 Life in Two Parts
by Hari Bhajan Khalsa
Published 2009
Poems exploring the intersection of the temporal and spiritual, the past and the present and the gift in accepting it all as a way to be free. "There is a quality of nerve in these poems—one might even call it the still sure hand of spiritual mania—combined with a lightness of touch and the way the poems choose to make their way down the page, poems that seem to accept the SOUL of just BEING."
~David Dodd Lee
$10.00
Add to Cart