in depth
23-Sep-2012
Darkness Brings the Dawn
Senses of the Soul - IV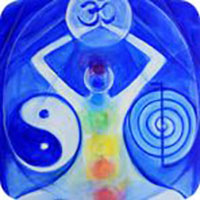 Human beings naturally prefer the light over the dark, including in your emotions. You want everything to work out and to live "happily ever after." But to believe life can be all up with no down is to expect tomorrow to dawn without the night. The good news is that you don't have to be afraid of the dark.
In life, there can be a higher purpose to despair and depression. This emotion arises when you think something is impossible and you feel incapable of finding your way out. When you can't get what you need and you start to lose hope, that's when despair, depression and even apathy can arise to help you find new power.
Surrendering to "what is" in a situation can bring release, relaxation and a needed change of focus. By accepting a failure or setback (and the fact that you did everything you could to try and avert it) requires an unusual kind of courage—and that acknowledgment can be empowering in itself.
When depression strikes—work WITH it. Neither resist, block or deny it, nor indulge and wallow in it. Know that this emotion wants to help you by offering a "back door" approach to healing. Welcome apathy by allowing yourself to go through the intimidating pit of powerlessness and enjoy the rest and relief it brings.
Energetically, apathy's lethargy also gives distance and rest from the battering of failure. When used wisely, a timeout regroups your resources and renews strength for a "comeback" later in a new winnable game. Take time to nurture your body, mind and spirit through yoga, meditation, exercise and diet. You'll find greater power through depression's required surrender of the old, and discover that your power was never missing, just misused.
Sometimes it's natural and necessary to stop, pull inward and let go of everything. Hope and energy will return to reset your priorities and strategies. Look for the balancing effect of your dark times, and use their hidden power to find a way through every block.

Healing Meditation for Acute Depression (358 KB)
GuruMeher Singh Khalsa
Yogic Trainer and Life Coach
www.sensesofthesoul.com
Recommended: Self-Coaching – The Powerful Program to Beat Anxiety and Depression by Joseph J. Luciani and Dealing with Depression Naturally by Syd Baumel
Navigate Your Day with Grit & Grace
Get a Free Yogi Lifestyle e-Mint, Plus a Twice-Monthly Musing Delivered to Your Inbox