cosmic corner
13-Oct-2011
Love for Libras
Astrology for Yogis #4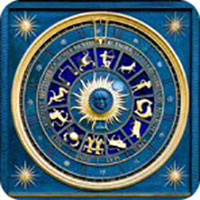 Using the science of Vedic Astrology (which differs from Western astrology in reckoning the sign position of the planets), here are highlights reflecting the Vedic and yogic astrology sign positions for October – November 2011. Read on!
The Libra Sun Person
If you were born between October 16 and November 15, you are a Libra Sun according to Vedic Astrology. People with the Sun in Libra love balance, harmony and beauty. You are fair-minded and may tend to be indecisive, because you can see both sides of any situation. Although good in business, you are better-suited working with other people and not independently. You are usually straightforward, fair and honest in your opinions and dealings. You care and will do things for others. You can be generous but are often misunderstood. Libra Sun people are sensually-inclined and like beautiful things. You abhor violence and like life to be full of peace and love. However, you may be easily swayed by other's behavior, so beware of associating with people who may drag you down.
The Libra Yogi
The Libra Sun Yogi enjoys a balanced yoga practice in all areas in a way that allows for a sense of relationship to other students, teacher and themselves. You are very social and may want to go out after class for something good to eat or just to connect and talk. You need to rein in your desire to be overly-pleasing to the teacher, watch for vacillating in your practice, as you sometimes demonstrate an inability to commit to one course of action or practice. You will always have the most tasteful yoga clothes and be well presented. A Libra yogini is well-accessorized and looks smashing in white, the color of Venus, which rules Libra. You have a natural sense of grace and balance and are popular in your circle of yoga friends. Enjoy your sense of balance and light, Libras!
Mehtab Benton
Certified Vedic Astrologer, Founder of Yoga Yoga Studios
Astrology Yogi
Recommended: Light on Life: An Introduction to the Astrology of India
by Hart de Fouw and Dr. Robert Svoboda